Message from Diego P. Fernández Arroyo, President of the Arbitration Academy
Paris, 20 February 2023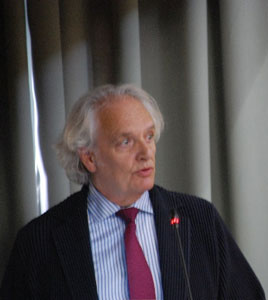 The Arbitration Academy is to international arbitration what the centenary Hague Academy of International Law is to international law. It is the Parisian Temple where young scholars and practitioners from all over the world gather every summer, since 2011, to benefit from the intensive teaching and experience from the most renowned specialists in the field. Both scholars and faculty create a unique multicultural atmosphere to discuss about the essentials of arbitration as well as about its hottest topics.
Personally, I feel deeply grateful and honoured that the board of the Academy has thought of me to take on the role originally played by Professor Emmanuel Gaillard, who launched the Academy with Yas Banifatemi. Despite the challenging position, I am looking forward to setting new milestones in the development of the Academy, together with Carine Dupeyron and Julien Fouret as general secretaries, and Marina Matousekova as treasurer.
With them, and with the precious help from the board, the selection committee, and a number of sponsors, I am sure that we will be able to continue the tradition of excellence that our predecessors have established throughout more than a decade now.
Diego P. Fernández Arroyo